D. E. Marl Industrievertretungen
Schulstraße 21
24558 Henstedt -Ulzburg
Phone: +49 (0) 4193 754688
Fax: +49 (0) 4193 754689
E-Mail: info@marl-industrievertretungen.de / info@demarl.de
Internet: www.marl-industrievertretungen.de / www.demarl.de
Owner: Christina Marl-Wege
Tax identification number: DE219 794 309
Disclaimer
The individual pages of this internet domain have been created carefully. They are for general information only and not for advice in specific cases. D. E. Marl Industrievertretungen can not assume any responsibility for the topicality, correctness, completeness and / or quality of this website.
D. E. Marl Industrievertretungen excludes all liability for damages resulting directly or indirectly from the use of this website or the downloading of data from this website. Our website may contain links to other website operators. Despite careful content control, we assume no liability for the contents of external links. The content of the linked pages are the sole responsibility of their operators.
Copyright
All contents, such as texts, pictures, graphics and files as well as their arrangements are subject to the protection of copyright and other laws for the protection of intellectual property. Reproduction or distribution of the pages or their contents is only permitted with the prior written consent of D. E. Marl Industrievertretungen. Without this written consent, the contents of this website may not be copied, distributed, modified or made accessible to third parties for commercial purposes.
Data protection, data security
For the processing of inquiries or notifications we ask you for the indication of personal data.
The handling and use of the transmitted data is done with due diligence and only to process your request. We collect data only to the extent necessary and in accordance with the German data protection and data security laws. There is no disclosure of data to third parties or otherwise marketing. The contact function in this website is via unprotected Internet data structures. Therefore, D. E. Marl Industrievertretungen cannot guarantee the confidentiality and completeness of the data transfers. Before using the contact function, please check which type of information is suitable for internet-based transmission. Details on data protection can also be found in our privacy policy.
Downloading files
For service and support purposes, D. E. Marl Industrievertretungen makes files available for download. This download is at your own risk. D. E. Marl Industrievertretungen is not liable for damages resulting from the use of files from the download area, to the extent permitted by law.
Despite current virus testing, liability for damage caused by computer viruses is excluded within the framework of legal regulations.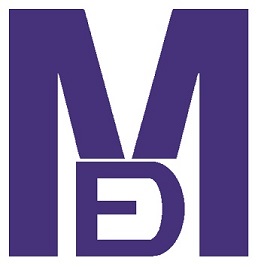 D.E. Marl Industrievertretungen
Schulstr. 21
D -24558 Henstedt-Ulzburg
Tel. +49 (0) 4193 – 754 688
Fax +49 (0) 4193 – 754 689