Reliable relays for PTC resistors
The PTC-resistor relays in combination with our PTC thermistors ensure cost-effective and reliable thermal overload protection of electrical machines.
Our PTC-resistor relays can be used in conjunction with all PTC sensors according to DIN 44081/44082 for direct temperature monitoring of motors.
Up to 6 PTC thermistors can be connected.
The switching point of the monitoring device is determined by the nominal response temperature (NAT) of the PTC thermistors.
We will be happy to provide you with information on the availability of other designs and voltage variants on request.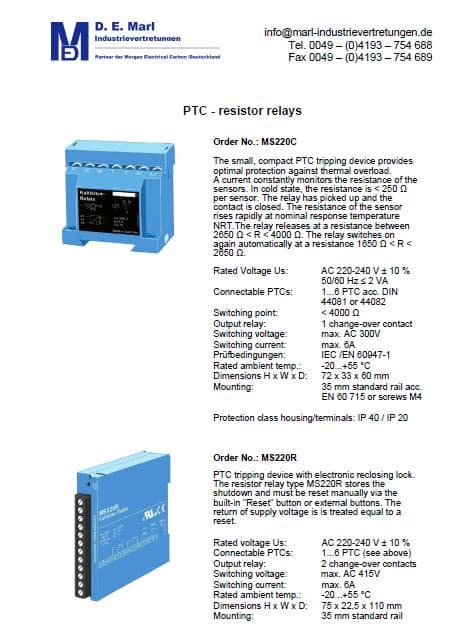 Get in contact with us today!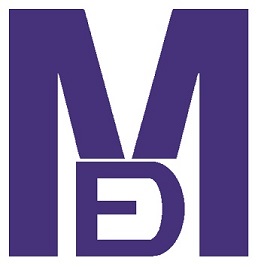 D.E. Marl Industrievertretungen
Schulstr. 21
D -24558 Henstedt-Ulzburg
Tel. +49 (0) 4193 – 754 688
Fax +49 (0) 4193 – 754 689