KTY silicon sensors for cost-effective temperature monitoring
The KTY silicon sensor is used for temperature measurement and monitoring of critical temperatures on surfaces and in the interior of machines and systems.
In harsh industrial environments, the sensor can be used wherever a relatively accurate measurement with a low-cost sensor is required. The small dimensions and flexibility of the sensor allow direct installation in electrical windings.
In its areas of application, the cost-effective KTY temperature monitoring system also impresses with its almost linear characteristic.
The production of KTY base sensors has been discontinued. However, we can guarantee the delivery of the original KTY 84-130 thermistors (for Siemens frequency converter) for a longer period of time. In the medium term, the KTY sensors will be replaced by PT1000 sensors.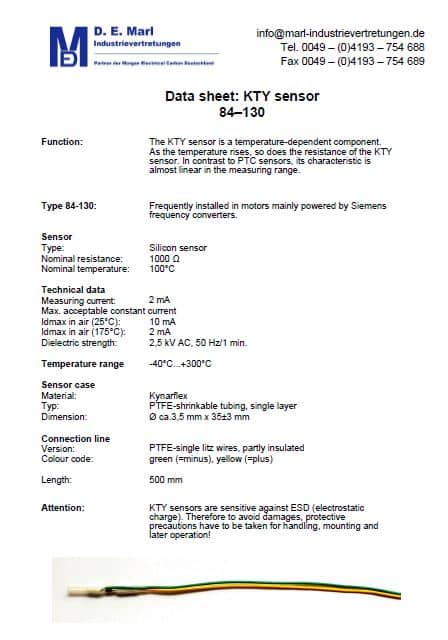 KTY sensor 84-130 (for Siemens frequency converter)
The experienced professional for KTY silicon sensors and many other special items for the Industry.
The silicon sensors of this powerful series are components with a semiconductor layer. The KTY sensors offer decisive advantages, especially for temperature monitoring on the winding heads of motors, such as:
The silicon sensors we sell are manufactured using a crimping process and are insulated with a temperature-resistant shrink tube. Like PTC thermistors, these sensors have a positive temperature coefficient, but in contrast to a PTC, a silicon sensor of this model series has a relatively linear characteristic.
Questions? - Contact us today!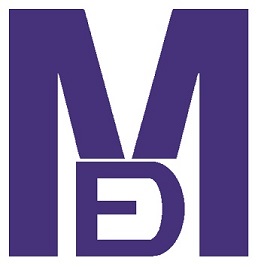 D.E. Marl Industrievertretungen
Schulstr. 21
D -24558 Henstedt-Ulzburg
Tel. +49 (0) 4193 – 754 688
Fax +49 (0) 4193 – 754 689