Electric band heaters to avoid condensation and frost damage
These extremely flexible electric band heaters are used in electric motors and generators to avoid condensation and frost damage when the motor is not running.
They offer reliable protection against corrosion and associated machine failures, because they effectively prevent the formation of condensation – even under extreme climatic conditions.
The heating band made of CuNi or NiCr alloy is spirally wound onto a glass fiber carrier, insulated with shrink tubing for protection against moisture and coated with a silicone sheath.
Our motor heaters are additionally encased with a glass fiber tube. This improves the connection with the impregnating resin in the process of vacuum impregnation of the motor.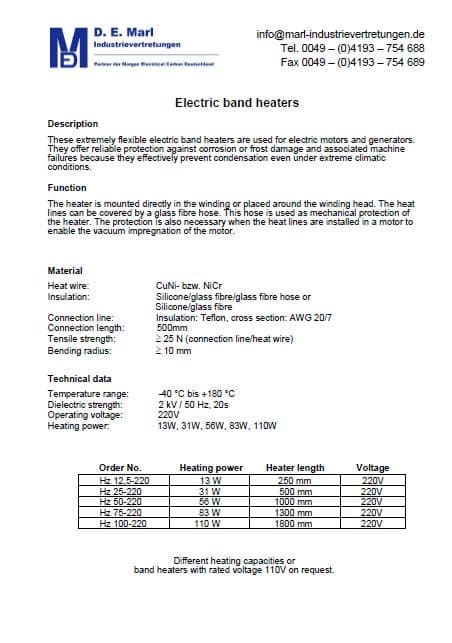 Questions? - Contact us today!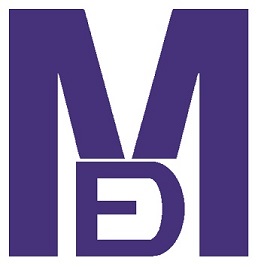 D.E. Marl Industrievertretungen
Schulstr. 21
D -24558 Henstedt-Ulzburg
Tel. +49 (0) 4193 – 754 688
Fax +49 (0) 4193 – 754 689