Carbon brush holders for maximum performance in industrial engines.
Depending on your technical needs, we have carbon brush holders of different variations constantly in stock. Of course, we are also happy to help you with the procurement of further types of holders.
For slip ring motors, there are primarily single and double leg holders made of either brass-sheet or brass- die-cast.
For DC machines we offer single brush holders in various designs. Again, we have types made of brass-sheet or of brass-die-cast. Accordingly, we also supply you with the necessary clamps and bolts for mounting.
For small DC and universal motors we can offer you tubular holders in various dimensions and versions.
If you require special Siemens carbon brush holders, please contact us! We stock some types and we can procure further designs for you on request!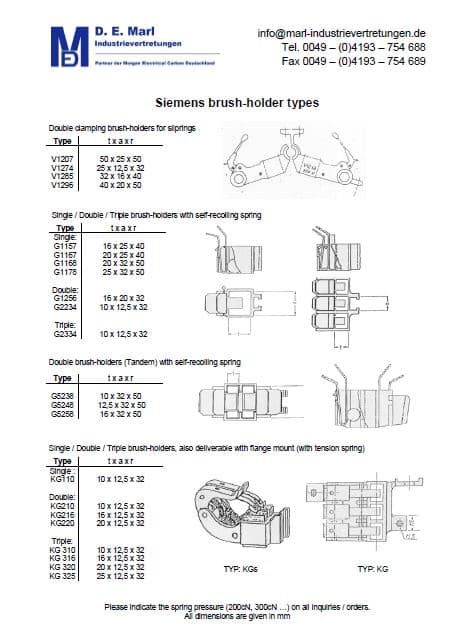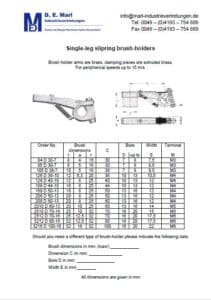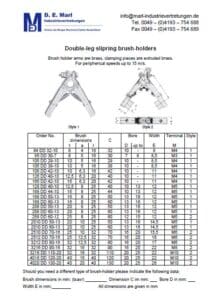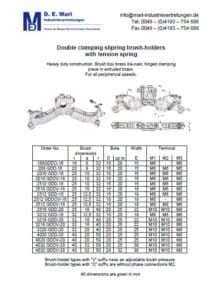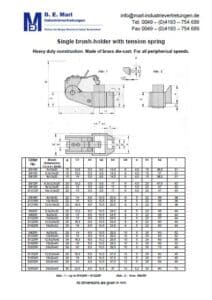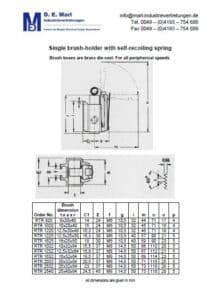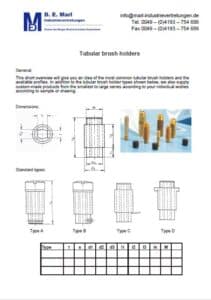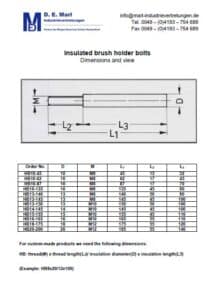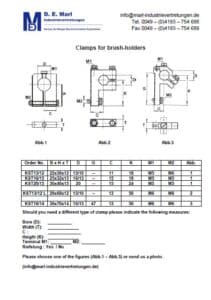 Your experienced and competent partner for carbon brush holders.
As a highly specialized partner of the industry D.E. Marl Industrievertretungen always has a very large assortment of brush holders in various designs directly in stock – this means that when you order, you will receive the items you need in the shortest possible time.
Trust an expert for these crucial products. For the reliability and productivity of generators and motors and benefit from our strengths, such as:
Highest quality at fair market costs
Individual advice and personal service
Shortest delivery times and minimal response times for all inquiries
Advice on carbon brush holders individually depending on the application or as specified by our customers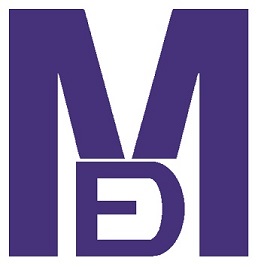 D.E. Marl Industrievertretungen
Schulstr. 21
D -24558 Henstedt-Ulzburg
Tel. +49 (0) 4193 – 754 688
Fax +49 (0) 4193 – 754 689